China Conference: Transferring e-commerce related data in and out of China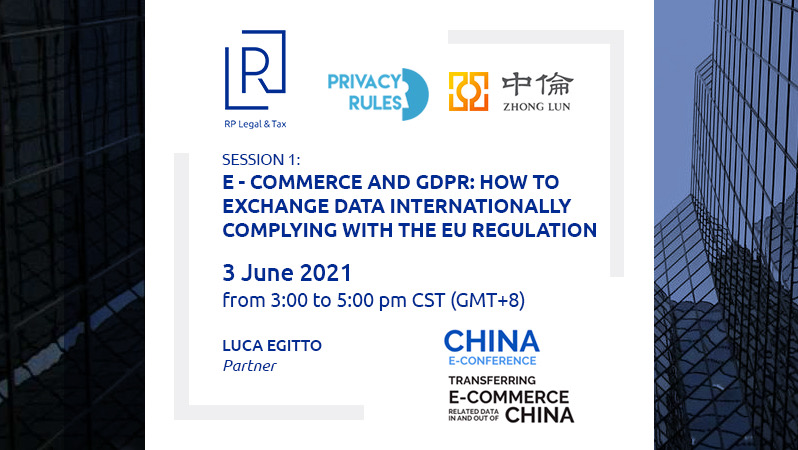 How to transfer ecommerce related data in and out of China? Which is the stage and which are the main cybersecurity risks?
On 3 June join live from 3:00 to 5:00 pm CST (GMT+8) with two sessions led by PrivacyRules experts and our Luca Egitto!
The first session is dedicated to e-commerce regulatory frameworks worldwide: an Asian, EU and US perspective. The second session will be extremely practical: Managing payment and supply chain cybersecurity risks in e-commerce. Finance analysts, lawyers and cybersecurity experts will share their international experience of identifying solutions that are safe, compliant with data transfer norms and allow the prosperity of new forms of secure payment.
Register here http://bit.ly/PRevent_Asia
Find the entire brochure with links at