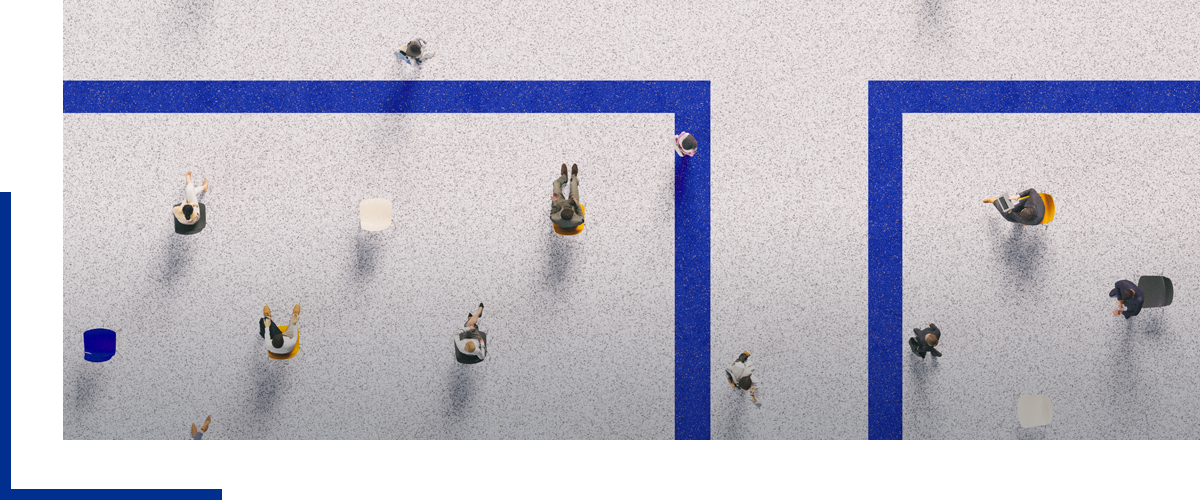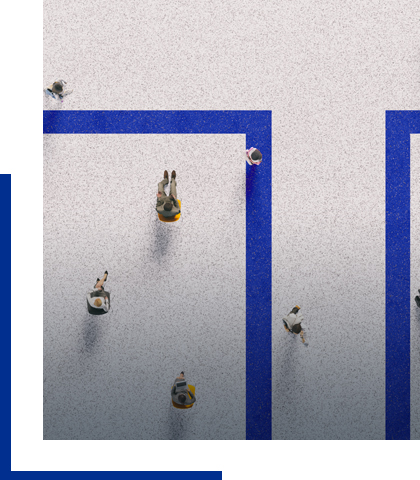 Integrated, multipractice guidance for governance and compliance
We closely monitor the evolution of the complex regulation of global markets and the widely established discipline which, in some industrial and product sectors, has increased the burden of responsibility and compliance for companies, so that we can ensure up-to-date, complete, interdisciplinary assistance.
The cross-cutting nature of the relevant activities extends this type of assistance to a number of sectors presenting a high degree of specific regulation, such as the pharmaceutical, chemical, finance, energy, IT, construction, data protection and sustainability sectors.
We assist organisations and companies in the implementation of organisational models (in accordance with Legislative Decree 231/2001), the Anti-Corruption Plans (in accordance with Law 190/2012) and compliance with sector regulations, including data protection and the duties of the DPO. Many professionals in corporate, criminal and administrative departments are also members of Supervisory Bodies.
Typical team activities include the preparation and updating of Organisational Models, audits on the degree of compliance of company processes with legislation and industry standards, the preparation of company protocols and procedures for monitoring processes at risk of criminal offences being committed, and the drafting of codes of ethics, codes of conduct and anti-corruption policies.
We also assist publicly-owned organisations in the adoption of Anti-Corruption Plans and support Supervisory Bodies in conducting audits on specific business processes.
Senior Associate

Fabio Benetti assists Italian and foreign businesses in all matters relating to employment law, industrial relations and trade union relations. He provides operative consultancy in managing contracts of employment, including...

Partner

Marco Bonomi is a civil lawyer with consolidated experience in bankruptcy matters. He assists businesses in solving a crisis through debt restructuring, including using collective procedures with business continuity. He...

.

Margherita Carvalhas Gabrielli, born bilingual Italian-Portuguese, graduated with full marks from the University of Milan with a thesis on civil procedural law on the attachment of current accounts from a...

Associate

Letizia Catalano has specialised in administrative liability of entities pursuant to Italian Legislative Decree no. 231/2001 and anti-corruption. Her work particularly focusses on assisting clients with compliance matters pertaining to...

Associate

Fabio Cugurullo assists Italian and international banks, financial intermediaries, services and SPVs, carrying out origination and due diligence before the acquisition of non-performing loans. He also assists Italian and international...

Partner

Paolo De Carlo deals with commercial and corporate law. He assists his clients with commercial contracts, extraordinary operations and aspects relating to the valuation and transfer of intellectual property. Paolo...

Partner

Marco Gardino assists clients in matters of corporate and commercial law, both in M&As and venture capital and for ordinary corporate day-to-day assistance. He has also experience with regards to...

Partner

Paolo Grandi deals with commercial and corporate law. He is an expert in the acquisition and disposal of corporate investments, the rental and lease of business units, extraordinary capital transactions...

Associate

Benedetta Guastoni deals with corporate criminal law, crimes regarding safety at work and environmental safety, economic crime and the Public Administration as well as crimes against the person. She also...

.

Bianca Lo Bello mainly operates in the white collar crime sector, also dealing with compliance matters and in particular in reference to Italian Legislative Decree no. 231/2001. Bianca graduated from...

Partner

Giovanni Luppi has consolidated experience in litigation, corporate law and the financial markets. In his professional life, he has assisted as Arranger, Lead Manager and Originator in national and international,...

Partner

Piero Magri assists his clients – companies and private individuals – with white collar crimes. He has consolidated experience in corporate crime, safety and the environment, in bankruptcy, corporate and...

Of Counsel

Marcello Malavasi is an expert lawyer in corporate and criminal law. He has accrued considerable experience in the administrative liability of entities in accordance with Italan Legislative Decree no. 231/2001...

Partner

Davide Nervegna assists Italian and international banks, financial intermediaries, investment companies, asset management companies and other supervised institutions to guarantee their compliance with Italian law and regulations. His specific areas...

.

Giacomo Passeri graduated cum laude from the Faculty of Law of the Catholic University of the Sacred Heart in Milan, writing his thesis on the law of financial intermediaries entitled...

Partner

Alessandro Racano deals with corporate, bankruptcy and tax criminal law, safety at work criminal law, copyright, the environment and the Public Administration. He also works in matters of administrative liability...

Partner

Marco Scavello assists businesses in a crisis or which are insolvent, helping them through debt restructuring processes, choosing the most appropriate tool to the case at hand (i.e. composition proceedings,...

.

Anna Sette assists Italian and foreign clients with matters relating to contracts and commercial and corporate law. Her specific area of expertise is consultancy in the preparation and management of...

Associate

Valeria Valentini assists Italian and foreign private, professional and corporate clients with all matters regarding criminal corporate law but with a particular focus on tax, corporate and bankruptcy criminal law,...